IMO Evacuation and Escape Signs
Photoluminescent Evacuation and Escape Signs from Marking Services clearly identify a safe pathway for evacuation in stairwells, basements, hallways, warehouses, below decks on ships or offshore installations.
Comply with IMO/SOLAS requirements for identifying essential evacuation and escape routes.
Available in:

MS-260 Photoluminescent outdoor grade flexible or semi-rigid plastic signs
MS-960 Photoluminescent self-adhesive labels.

If verbiage (English/other) or custom signage is needed, please contact an MSA sales representative.
Contact Us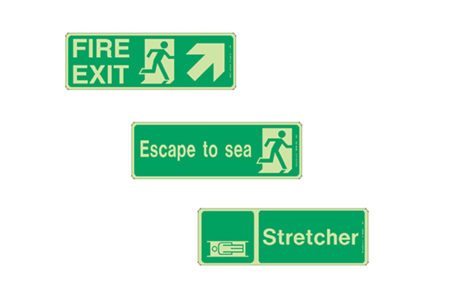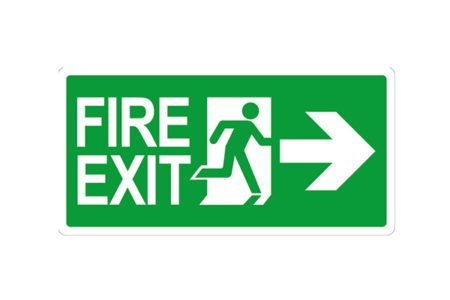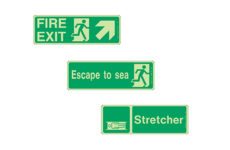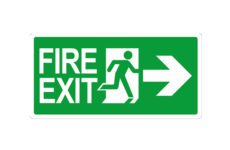 Marine / Offshore Process Labeling and Signage
Learn about how our products become an integral part of routine marine and offshore operations
Download Catalog